I was looking at Word 2010 and WordPad (in windows 7) SxS today. There were a few things that occurred to me.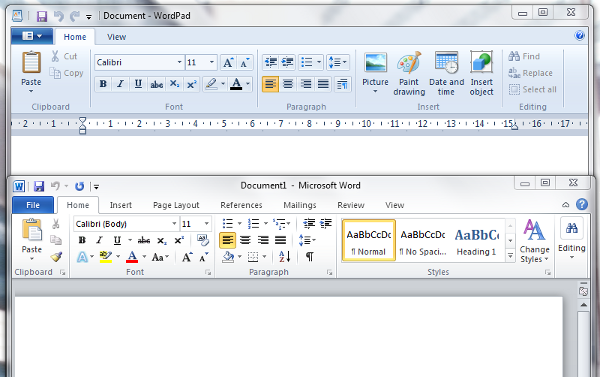 The tech support folks are going to hate this.
Two different teams, two code bases, two sets of icons, two sets of test cases, two ribbon implementations, two release cycles - all from the same company.
I wonder if the bottom one is what WordPad in Windows 8 will look like?
Dam, Word 2010 looks nice.
Comments